PRIVATE, SECURE LOCKERS
Our lockers are sized to fit a variety of needs.
Our secure, climate-controlled wine lockers measure 36" W x 41 ½" H x 24" D and hold up to 12 burgundy-size cases (16" x 12" x 13.5″). We also have double and triple-capacity lockers available. Each private locker is secured with an individual padlock and key. Lockers are designed to minimize outside visibility and light but maintain proper air circulation to control mildew.
Caves du Vin's storage facility features new, state-of-the-art, thermostat-controlled refrigeration and backup systems to maintain a constant temperature between 55º to 58º. We use low-intensity lighting throughout to provide the greatest degree of protection from UV exposure and our concrete walls and flooring minimize movement within the facility to prevent vibration which can affect the equilibrium and development of wine. Redundant security systems, on-site staff, and 24/7 monitoring ensure the highest level of security for your investment.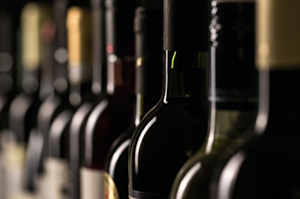 Pricing
Our lockers rent from $30.80 to $138 per month. Our pricing is listed below. Call us 510-230-7230 or fill out the form below to reserve your locker today!
Upper Locker
36" W x 41 ½" H x 24" D

9 to 12 cases
Middle Locker
36" W x 41 ½" H x 24" D

9 to 12 cases
Lower Locker
36" W x 41 ½" H x 24" D

9 to 12 cases
Double Capacity Locker
All upper level
36" W x 41 ½" H x 48" D

Up to 24 cases
Large Capacity Locker
All lower level
36" W x 83" H x 48" D

Up to 48 cases
Walk-in Lockers
To accommodate larger collections
NOTE
Our lockers are convertible so we can remove shelving to join them together, making for more storage capacity.  Lower levels are $2.50 a case and upper levels $2.25 a case.
GET IN TOUCH
We're located at 2407 4th Street, Berkeley, California 94710.
Our hours are Monday through Thursday 9am to 6pm; Friday 9am to 5pm (PST); weekends and after hours by appointment.
Call us at 510-230-7230 to inquire about storage space availability, pricing, to schedule a move-in, or about our other services. Or use the form below to let us know what you need. We'll get back to you within 24 hours.